PUMAS OF PATAGONIA PHOTO TOUR
Wild Patagonia's incredible pumas
---
---
This life-changing puma photo tour will make your heart race as you safely photograph wild pumas at close range in stunning Patagonia. You will experience the natural behavior of these normally elusive cats as you watch cubs play with one another, or adults hunt guanacos, all with the rugged and famous Torres del Paine mountains in the background.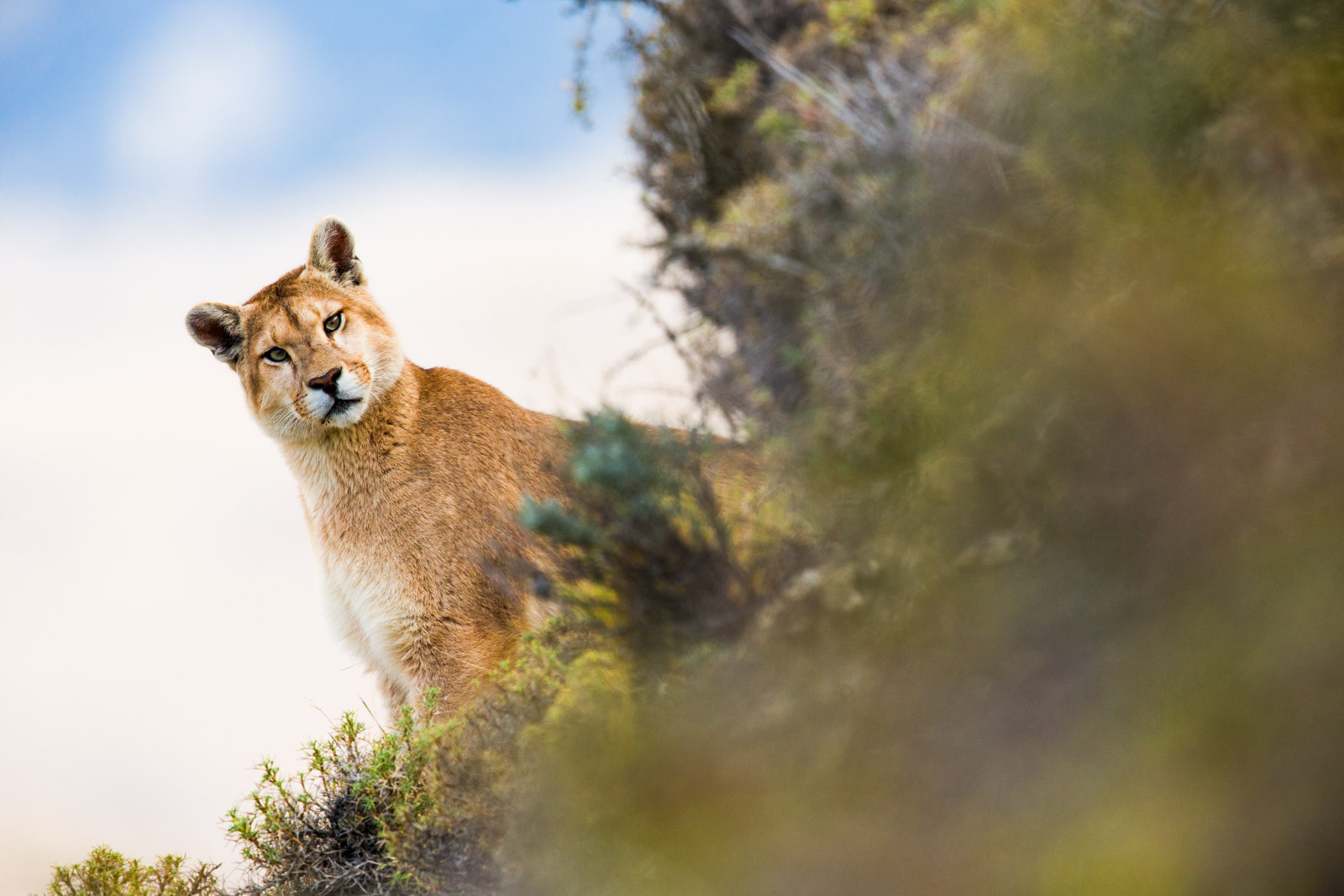 COME FACE TO FACE WITH PUMAS IN PATAGONIA
SAFELY ENCOUNTER THESE TOP PREDATORS AT CLOSE RANGE
EXCLUSIVELY SPEND HOURS WITH THE CATS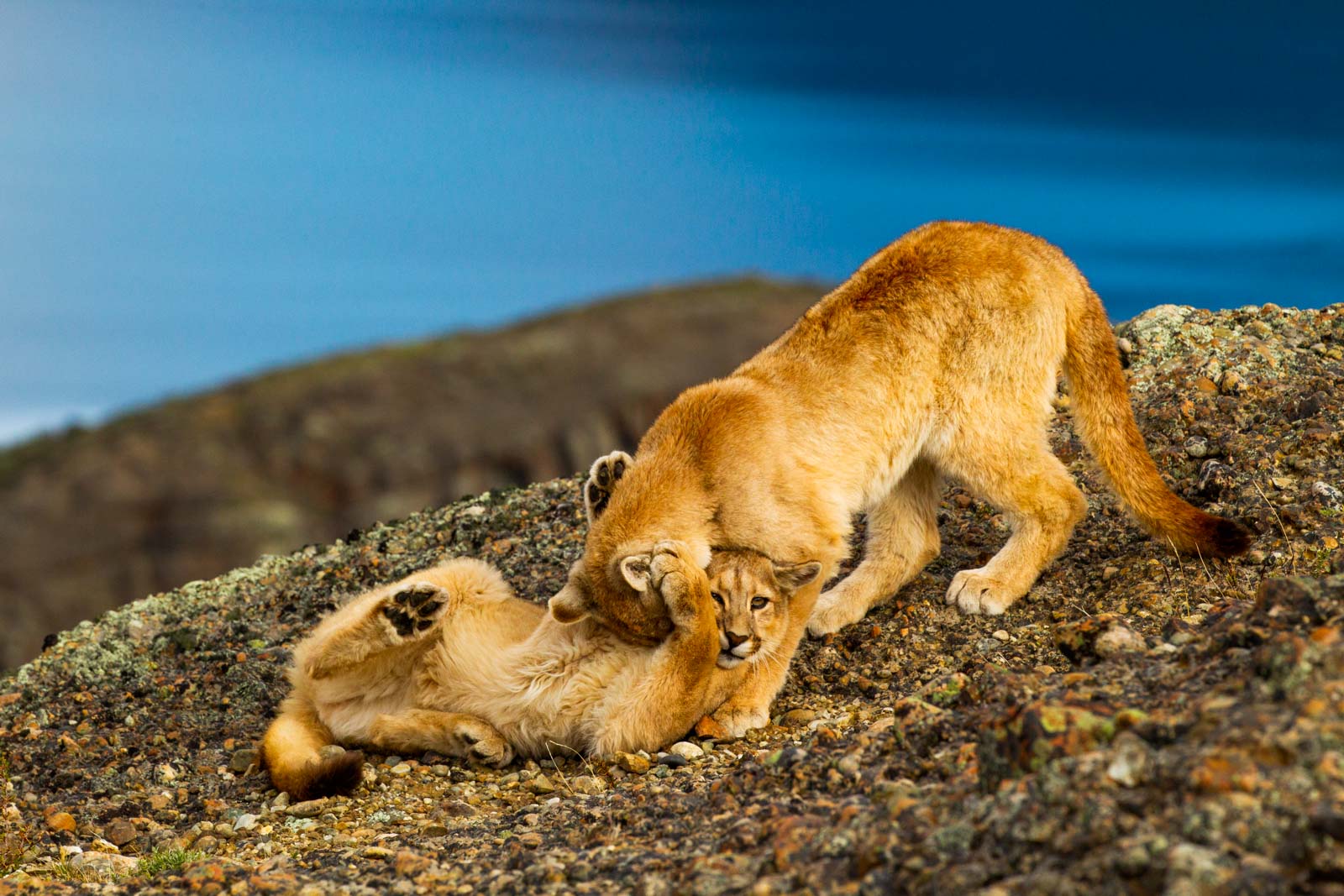 HIGH CHANCE OF SEEING CUBS
SEE ANDEAN CONDORS FLY AT EYE LEVEL
STAY AT A LUXURY HOTEL CLOSE TO THE PUMAS
Why we love this puma safari
---
---
You will create lifelong memories on our puma photo tour as you meet these beautiful cats on their turf. We have designed this tour to get you safely into positions to not only photograph wild pumas, but to have the luxury of spending hours with these cats at a time, getting to watch their natural behavior.
By utilizing the best international and local puma guides and trackers we guarantee ourselves the best opportunities to find and follow the cats. Unlike other tours we also use off-road vehicles meaning we can get to the cats quicker, without the physical strain on our participants.
Nothing beats coming eye-to-eye with a wild puma in Patagonia on one of our incredible puma photo tours. You will fall in love with not just the cats, but particular individuals, like Rupestra who has raised four cubs to adulthood, or Blinka who still hunts successfully with one eye. Maybe Hermanita, who looks more like a male with her stalky body, will even make an appearance. No matter what, your adrenaline will be pumping as you walk the earth with wild pumas.
After photographing pumas at sunrise and sunset, you will get to harness the pure luxury of Tierra Patagonia hotel where you enjoy all-inclusive meals with plenty of options for your dietary preferences and beds that have direct views over the Torres del Paine mountains.
---
Pumas of Patagonia photo tour testimonials
---
"Sebastian knows and loves big cats. His passion for them is infectious, and he is simply a joy to be around. The consummate tour guide, he supplies us with useful information, tips, suggestions and a selfless 'can-do' attitude. He uses the best local people for tracking, guiding and accommodation. He is a walk-the-walk conservationist and ensures that significant portions of the tour costs go to local communities and conservation efforts. The fact that we had so many amazing puma encounters was down to incredible teamwork between us (the group), Sebastian, the drivers and trackers/spotters. We got everywhere in good time, and then at each location, we were instructed about the do's and the don'ts - in terms of where to go, how to act and so on. In every case, the pumas come first, and the people second. No image is worth disturbing one of these beautiful animals, and that philosophy rings loud and clear with Sebastian and his team. Sebastian is the epitome of an ethical wildlife photographer. I could not have wished for a more amazing series of encounters and photo opportunities. Hiking in the Andes mountains is not for everyone, but if you are able to join in one of these marvelous expeditions, I humbly suggest you sign up. I will have eternal wonderful memories (and pictures!) from this trip, and HUGE gratitude to Sebastian and his team for making it happen."
- Roy Dunn