CLASSIC PHOTO SAFARI IN ZAMBIA
Classic Safari Photo Tour
Experience Zambia's incredible wildlife
---
---
This classic safari photo tour is designed to provide you an incredible safari experience without the masses of crowds found across much of the continent. We will take you to two unique parks in Zambia, both with unique landscapes and wildlife. To create the most intimate, and connected experience with the land, we will stay in two beautiful bush camps that often has elephant, lion, and leopard visitors. This safari is perfect for the first time safari goer, as well as a seasoned pro who wants more intimate experiences with wildlife.
FANTASTIC SAFARI TO SEE LIONS AND LEOPARDS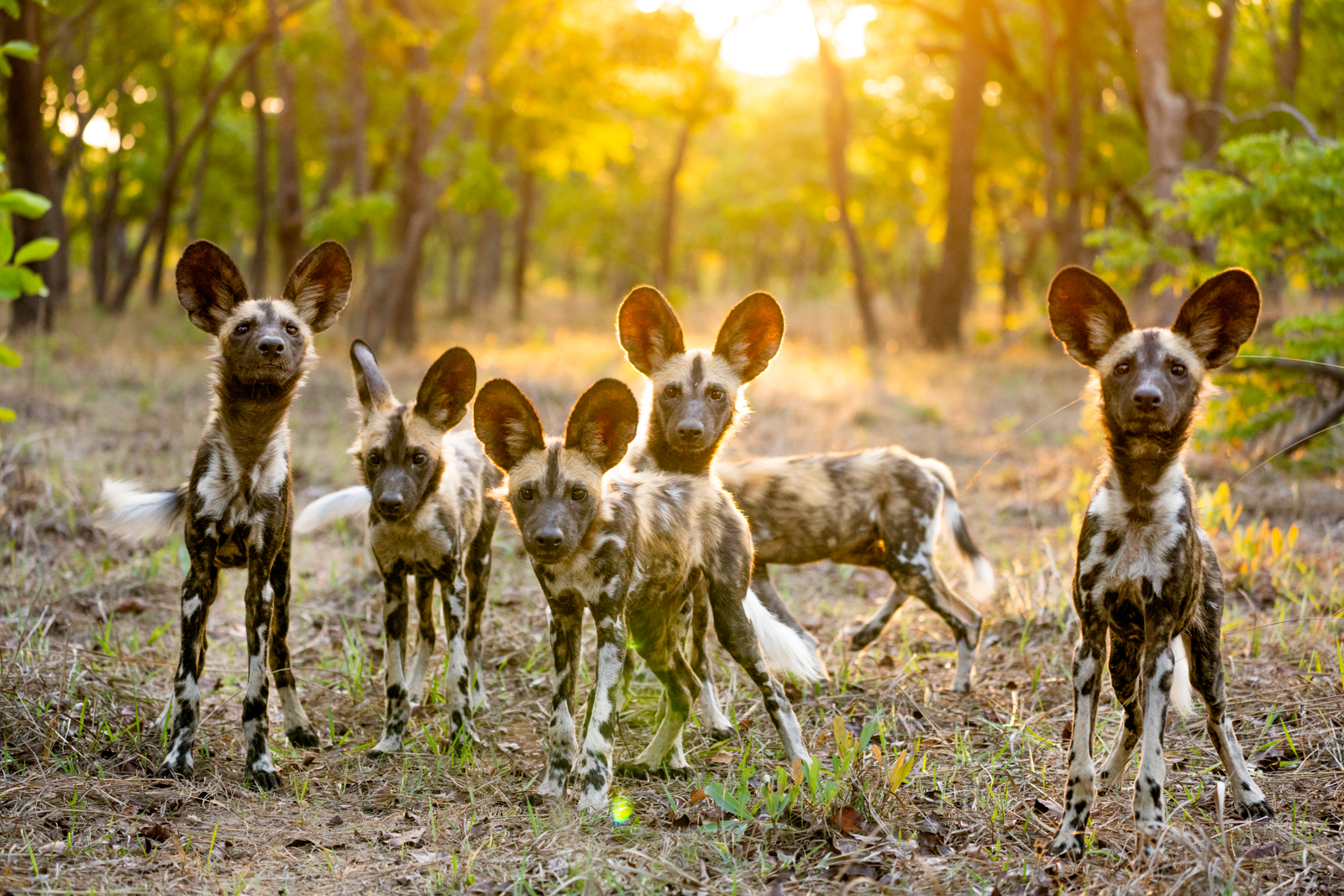 GREAT CHANCE OF SEEING AFRICAN PAINTED DOG
ELEPHANTS OFTEN COME RIGHT INTO OUR BUSH CAMP
MEET THE DIVERSE AND FASCINATING BIRDS OF ZAMBIA
BE ONE OF VERY FEW, OR THE ONLY VEHICLE ON A SIGHTING
LEARN ABOUT THE ANTI-POACHING EFFORTS IN KAFUE NATIONAL PARK
Why we love this classic safari tour
---
---
This classic safari photo tour is designed for first time safari goers, or experienced safari goers who want to get away from the crowds. Wether you want to just want to look at the animals, or learn about photography from your professional photographer guides, this tour is a unique African safari experience. We will always have an eye out for predators, but will just as easily stop for a beautiful bird or enjoy a prolonged elephant encounter during this tour.
We have selected two beautiful bush camps in two different parks in Zambia. Kutali Bush Camp along the Lower Zamezi River is situated under the magical canopy of winterthorn acacias. Elephants walk through camp daily to get to the river to drink. Musekese Camp in Kafue National Park overlooks Eden Lagoon, where birds, and antelope congregate daily, always keeping an eye out for lions and leopards.
We have picked the time of year, and camps to create intimate, unique experiences. When we see a predator, we won't be competing with a ton of other cars for a good look, instead having plenty of time to enjoy the experience. Walking safaris and boat rides are also options, allowing you to enjoy the African bush in a truly unique way.
To complete the safari, and to fully understand the whole story in this part of Africa, we will be visiting Musekese Conservation to learn about the threats to the wildlife and how local people are actively working to combat poaching, protecting the wildlife that is their natural heritage.
---
Classic Safari Photo Tour Testimonials
---
---
"I can't say enough about our trip! Every detail was perfect - from the accommodations, to the guides, to the sightings we were fortunate enough to see. Everything was organized wonderfully. I can't wait to go on another adventure with this company."
- Erin Savial
---